Salon Professional - Men's Hair Salon
Hiring Stylist In Modern Men's Grooming Salon with Barber Style Service's
Modern Men's Hair Salon and Barber Grooming Hiring Stylist
Modern-Quality-Trendy
Rekindle your passion & Excitement for the Industry craft We Are Alway's Hiring. If newly graduated we also have a great training program.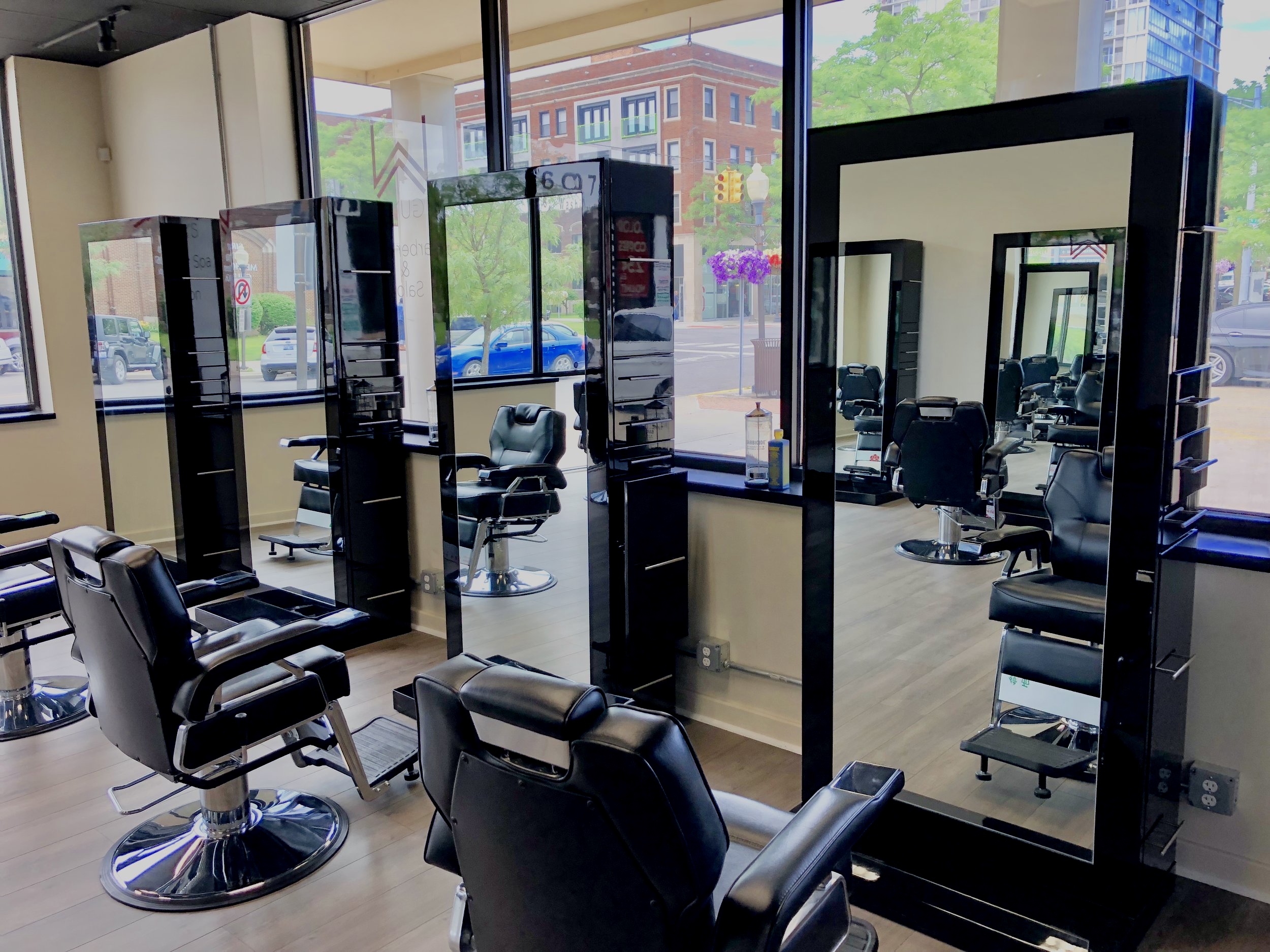 Great View Overlooking The Downtown Spacious And Unique Haircutting Floor Surrounding By Tall Window's, Our Stylist and Client's Enjoy A Great View Over Looking Do

W is Fully Furnished With The Highest Quality In Modern Salon Furnishing. Newly Remodeled and Renovated, Everyone Can Enjoy The Sleek Full Length Mirror Styling Station, With Lot's of Storage.
We are a Paul Mitchell Focus+ Salon
Fun Professional Salon Atmosphere, Delivering Great Grooming Experience For All of Us.
Owner W Barber Spa & Salon & Owner Detroit Grooming
W Barber Spa & Salon
We are committed as a salon to our guest and client's, but equally important to each other as salon staff. After 12 year's in the men's grooming industry, the key to our success was growing together as a salon. Most of the stylist have been with me since the beginning. Our hairs stylist serve our guests, and management and I are dedicated to supporting our stylist.
What We Look For
Outgoing individual's enjoys the salon industry
Experience isn't necessary. We have a great team, staff and salon education to help future stylist. We look for driven passionate stylist, looking to build as part of the salon while building up cliental. We love diversity, from modern and trendy, to creative and unique. Being well polished is an Industry must (hair, clothes, skin, clothes etc )
What We Offer
A Salon and Brand we all can be proud of. A real career building salon. A Change from the norm and same old routine's of what' become the men's grooming Industry. We provide our stylist with highest quality In men's grooming product's, tool's, salon furnishing's, salon education, Branding, and Marketing, and Software. Located In the Heart of Downton Royal Oak, we have private parking for our client's and staff.
W has a great client's base, as a salon we are thankful for all the support and they have giving us. As an owner I help those who are in the building process. I understand looking for a salon can be difficult and walking into a new salon can be nerve-racking. That's why I alway's take the time to conduct the salon tour's and interview's. You'll be sure to find your visit with us a welcoming one. We Are Alway's Hiring Good People. If newly graduated we also have a great training program.
If you have any question or would like to set up a tour date you can reach me by email. Link Below